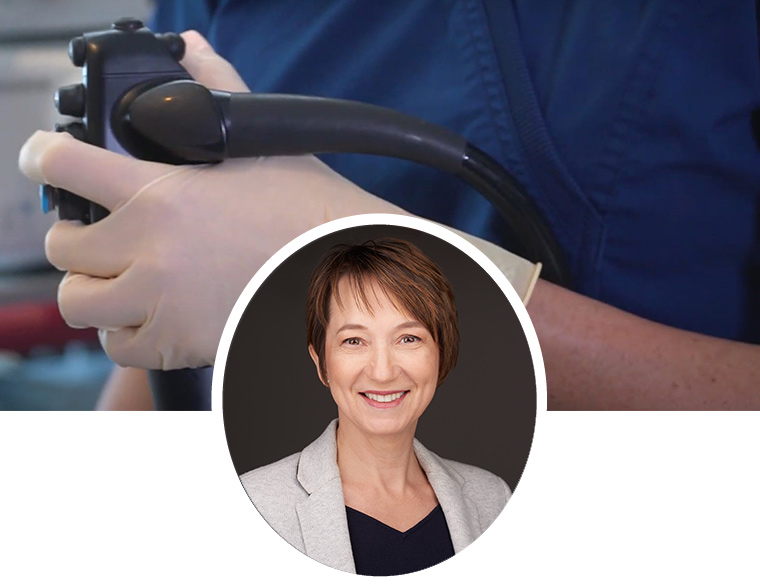 Dr. Olga Barkay
Specialist in Gastroenterology
Expert in Advanced Endoscopy

Dr. Olga Barkay
Specialist in Gastroenterology
Expert in Advanced Endoscopy
Olga Barkay, M.D., is a graduate of Hebrew University- Hadassah School of Medicine, in Jerusalem,  Israel.  She  completed Internal Medicine Residency Program at Hadassah University Hospital, and went on to  Gastroenterology Fellowship at Tel Aviv Medical Center (Ichilov), which she completed with distinction in 2004. Very early during her fellowship Dr.  Barkay   started to specialize in the field of advanced endoscopy and pancreatobiliary diseases, and became proficient in  diagnostic and therapeutic Endoscopic Ultrasound  (EUS).  She completed a prestigious advanced fellowship program in Endoscopic Retrograde Cholangiopancreatography (ERCP) at  Indiana University Hospital ,USA, which  has been one of the world leading centers in this field.
Upon returning from the USA in 2009, Dr. Barkay continued to serve as a senior physician in   Advanced Endoscopy Unit of the Division of Gastroenterology at Tel Aviv Medical Center. In the following years Dr. Barkay served as a deputy  chief   of GI department at Meir Medical Center, a chief of  Department of Invasive Endoscopy at  Ziv Medical Center.
Since November 2017 Dr. Barkay has served as  Chief of Department of Gastroenterology at Barzilai Medical Center in Ashkelon.
From the beginning of her career Dr. Barkay combined clinical work  with academic career. Dr. Barkay is a lecturer at School of Medicine of Ben Girion  University at Negev, and has taught hundreds of medical  students, residents and advanced endoscopy fellows. She received awards for Excellency  in Teaching from Hebrew University and Bar Ilan University. Dr. Barkay is a regular  participate in Israeli and  international symposiums, and has published tens of  scientific papers in international journals in the field of gastroenterology and advanced endoscopy.
Dr. Barkay treats all gastrointestinal diseases. She is a referral physician for patients with  diseases of pancreas and bile ducts, and an expert in complex endoscopic techniques, including interventional gastroscopy and colonoscopy, endoscopic removal of advanced polyps, stricture dilation, stenting, diagnostic and therapeutic EUS,  and ERCP.
She is fully proficient in English language.
Private office: 11B Habarzel Street,  third floor, unit b3, Tel Aviv,
for English speakers only)   053-767-8470)
This website was open for Dr. Barkay's patients, as a quick source for information and contact. As most of these patients reside in Israel and speak Hebrew, the website is predominantly in Hebrew. For English speaking patients – feel free to contact us for more information.